Painting in appreciation of our sponsor, Olsson's
Special Thanks to a wonderful Australian Philanthropist, Mr Murray Olsson 
and the entire Olsson Family.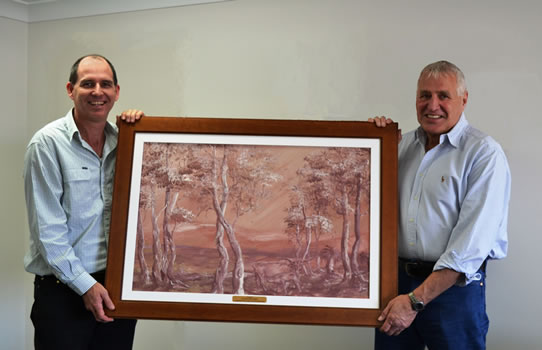 In recognition of Olsson's very generous donation of over 1 million dollars worth of lick blocks to help the Thirsty Cow Charity to support many struggling primary producers Australia wide.
Pictured – Mr Lee Armstrong (right), on behalf of the Thirsty Cow Charity, presents Mr Murray Olsson (left) with a beautiful painting, kindly donated and painted by wonderful Artist Natalie McDonnell.